April 2-4, 2020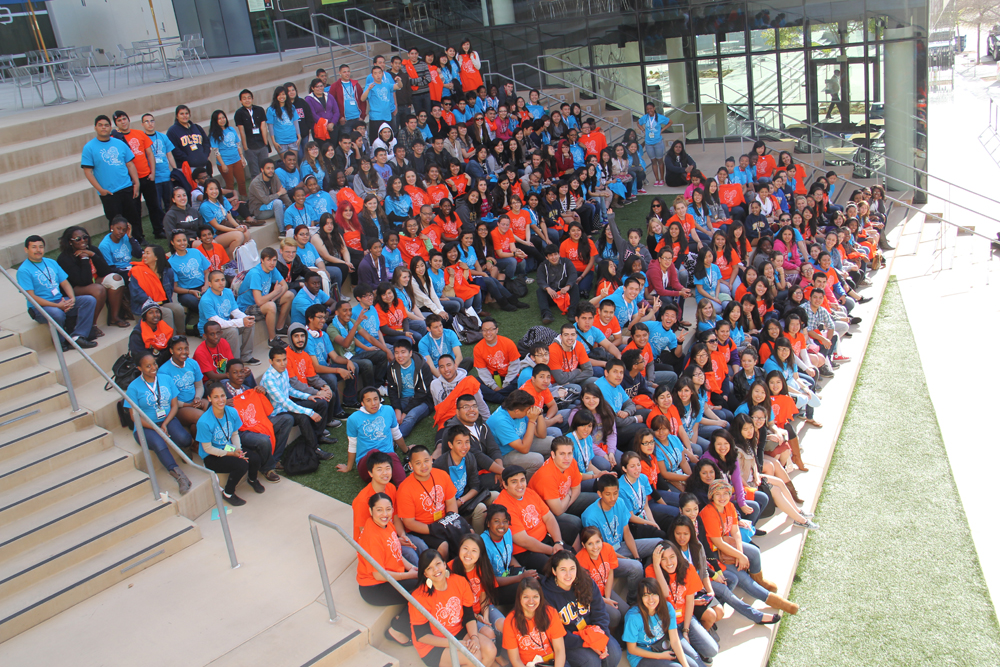 What is the Overnight Program?
This is an invitation-only program for select UCSD-admitted high school seniors.  This free 3-day, 2-night program provides participants an opportunity to experience the university environment and campus life at UC San Diego, network with other admitted high school seniors and current college students and learn about campus resources. Participants will be paired up with a current UC San Diego undergraduate who will serve as their host and mxntor throughout the duration of the program.
Activities that will be coordinated include but are not limited to the following:
Exposure to on-campus resources such as community centers, transition programs, research opportunities, etc.
Attendance at academic lectures
Participation in social activities
Experience eating in the dining halls and sleeping in on-campus apartments/residential halls
Interaction with other UCSD-admitted high school seniors and current college students
And so much more…
What we provide:
We provide all meals, housing, and transportation (if applicable) at no cost to the student. Transportation is provided based on need and on availability to students in the Los Angeles Area and the San Francisco/Bay Area.
---
Tracks:
The SPICEE Overnight Program was founded in 2002 by a group of diverse students who saw a need to increase the enrollment of underrepresented and underserved students in higher education. Originally serving a limited number of local students, the program has steadily grown to serve students throughout California. Today, the SPICEE Overnight Program continues to offer participants with experiences rooted in social justice, student empowerment, and multiculturalism.
The SPICEE Overnight Program has also partnered with the Black Resource Center, Black Student Union (BSU), Jacobs School of Engineering, and the Raza Resource Centro to offer activities and workshops that are culturally relevant and academically based.
Hosts and prospective students (Hostees) have the option of specifying which track they would like to participate in. To learn more about each track, click on the specific track:
---
High School Students:
Invitations to participate in the Overnight Program will be sent out to select students in March 2020. It is highly recommended that applications be submitted as soon as possible, as early submission of your application may be used as a positive factor into the scoring of your application
For more information, please visit our Participant FAQ's.
---
Have general questions?
Please see the Host Frequently Asked Questions.
Contact SPACES: overnightspacesucsd@gmail.com or 858-239-9246
For track-specific information, please contact the respective office:
BSU: 858-534-0471; brc@ucsd.edu | IDEA: 858-822-3778; idea@ucsd.edu
SPICEE: 858-239-9246; overnightspacesucsd@gmail.com