Student Initiated Access Programs and Services
The Student Initiated Access Programs and Services (SIAPS) is a component of SPACES that promotes access and outreach projects and services to higher education and graduate school serving communities in the San Diego region, the state of California, and current undergraduates of the University of California San Diego.

SIAPS Outcomes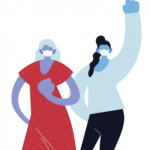 Outcome #1 
Empower students to engage in critical pedagogies around structures of education.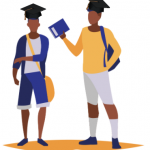 Outcome #2
Promote a pathway for traditionally marginalized communities to access higher education and post-baccalaureate programs.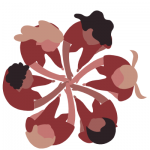 Outcome #3
Work with community members to provide resources to students to engage in critical knowledge production.
After School On-Sites
On-sites are part of an aim to provide services to high school students in the areas of tutoring in classes, mentoring through high school and personal development, aid in college applications, and SAT preparation.One site programs are facilitated
and organized by the respective CORE organizations.
Excel – Post-Bacc 
SIAPS-SPACES seeks to promote post-baccalaureate resources to current UCSD undergraduates, recent alumni, and alumni-staff in pursuing graduate school and research opportunities by providing:Graduate School Admissions Testing Preparation Graduate
School Admissions Workshops Providing 3 on-site graduate student mentors in the Center. Provide resources to present potential and/or current research projects on-campus and in local programs.
Shadow Days 
1-day programs to middle school and high school students to the experiences of student life at UCSD. Attend an Alternative Tour through SPACES that personalized the campus tourOpportunity to have one to one sessions with a current undergraduate. Attend 
a student panel composed of UCSD students who shared their experiences, journeys, and stories of college.